The Facer Creator is the most advanced cross-platform watch face design tool available today and is what is used to design, assemble, and publish all watch faces you see on the Facer platform.
The dashboard for Facer Creator includes quick filters, search, and a lot of other tools to quickly manage all your designs on the Facer platform. Let's take a quick look at the 3 main sections.
The dashboard
My Designs: This is the starting point of your experience with Facer Creator, and lets you create new designs and manage all your watch faces.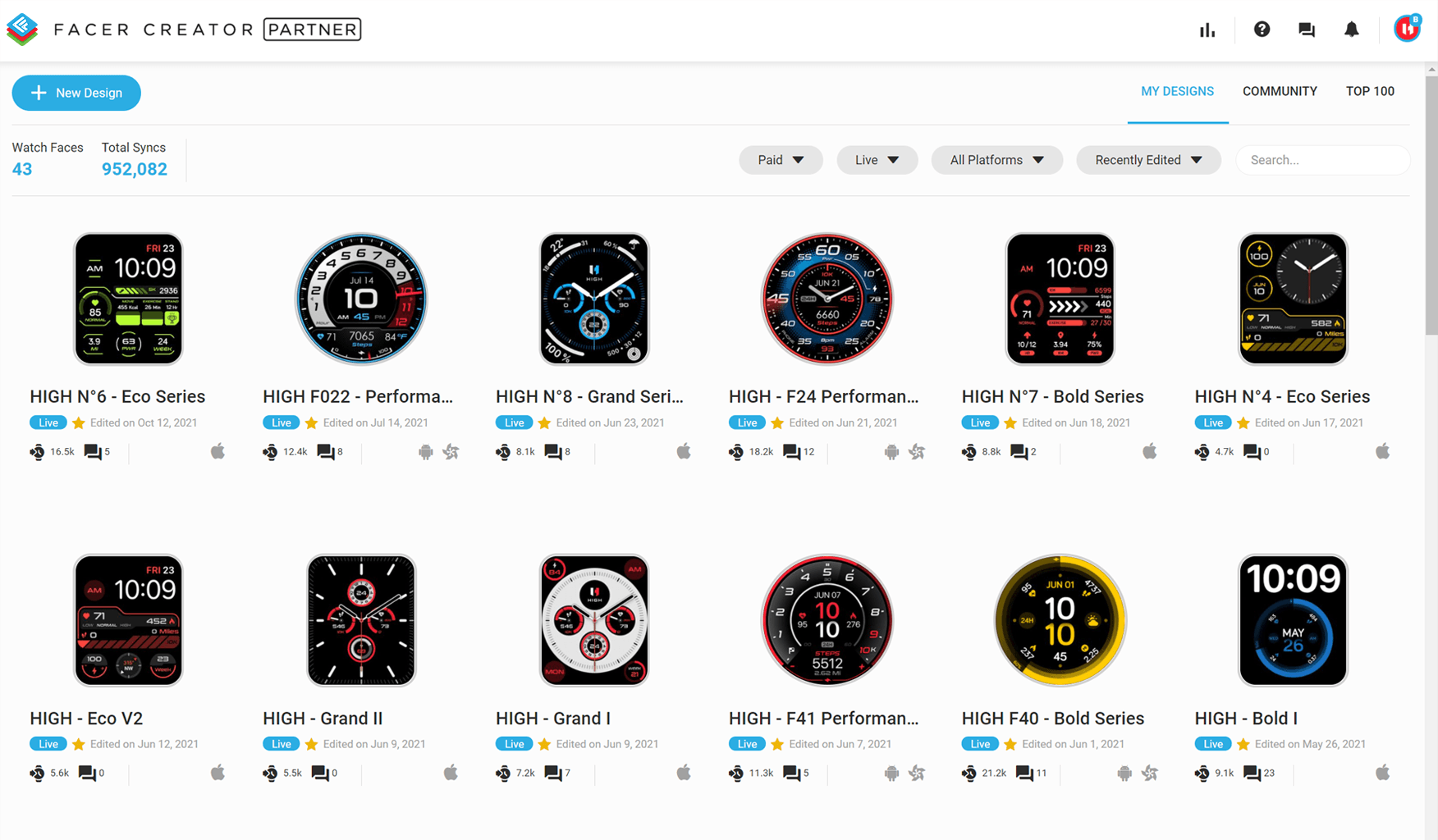 Community: A section showcasing watch faces shared by Facer's designer community and open for "inspection". Watch faces open for inspection can be open in Facer Creator to understand how they were built and get inspired for your own designs.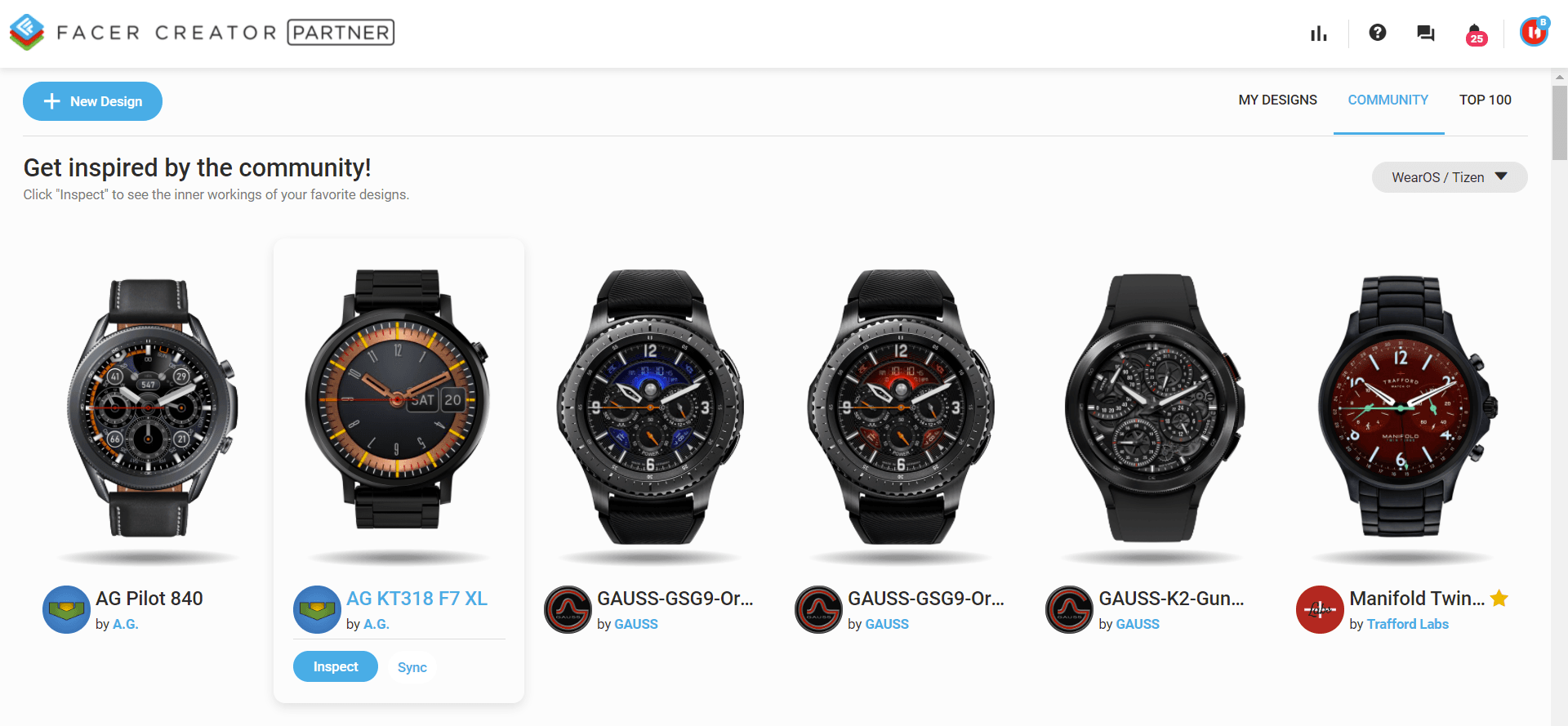 Top Charts: Facer's top charts are accessible in Facer Creator so you can directly see how well your faces are doing, and see what types of designs are currently popular on the Facer platform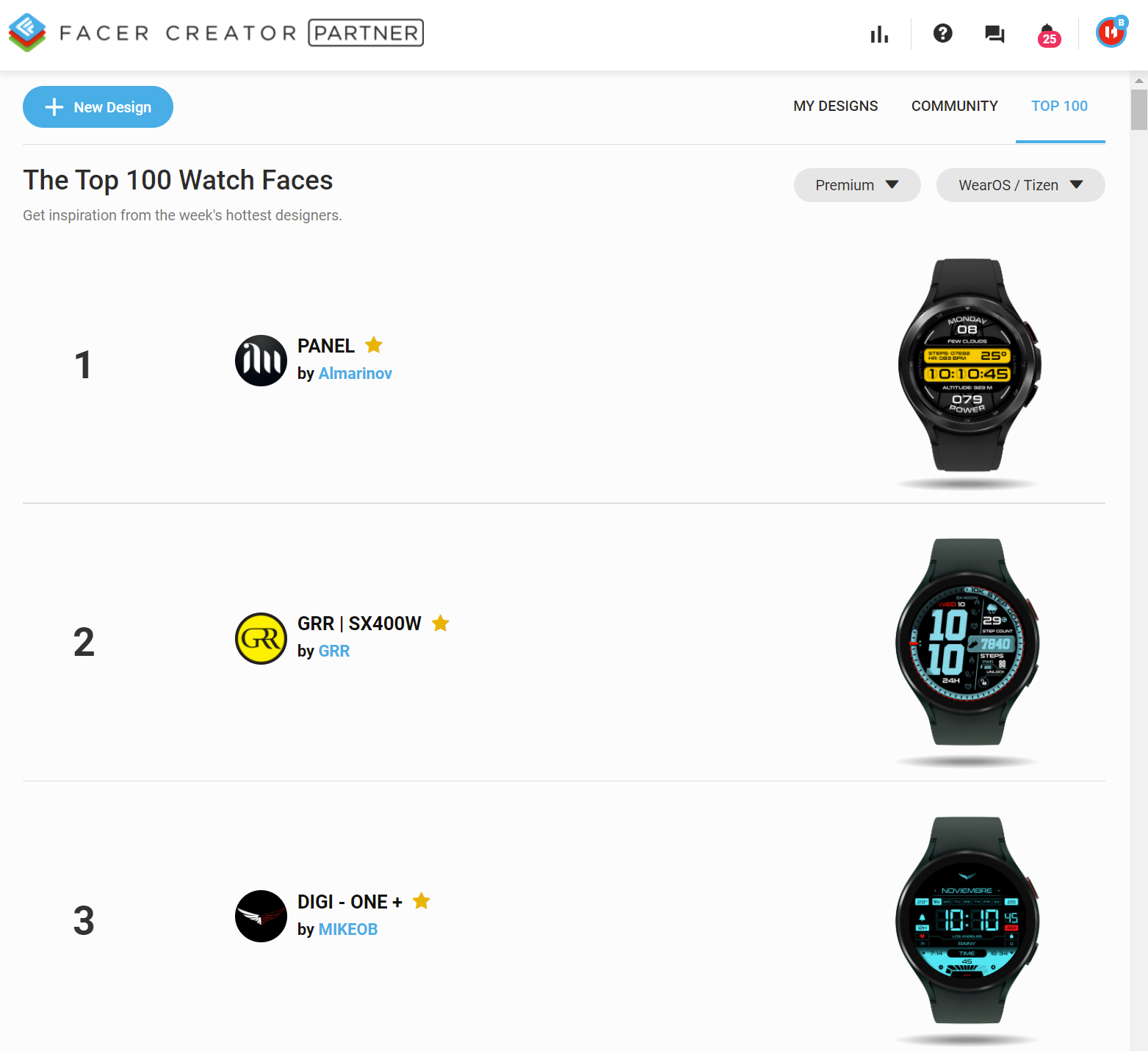 The Facer Creator canvas
The intention of the Facer Creator is to allow beginner users to create and publish a simple watch face in a matter of minutes, and more adventurous designers to create elaborate creations using the tag and expression system built into the platform.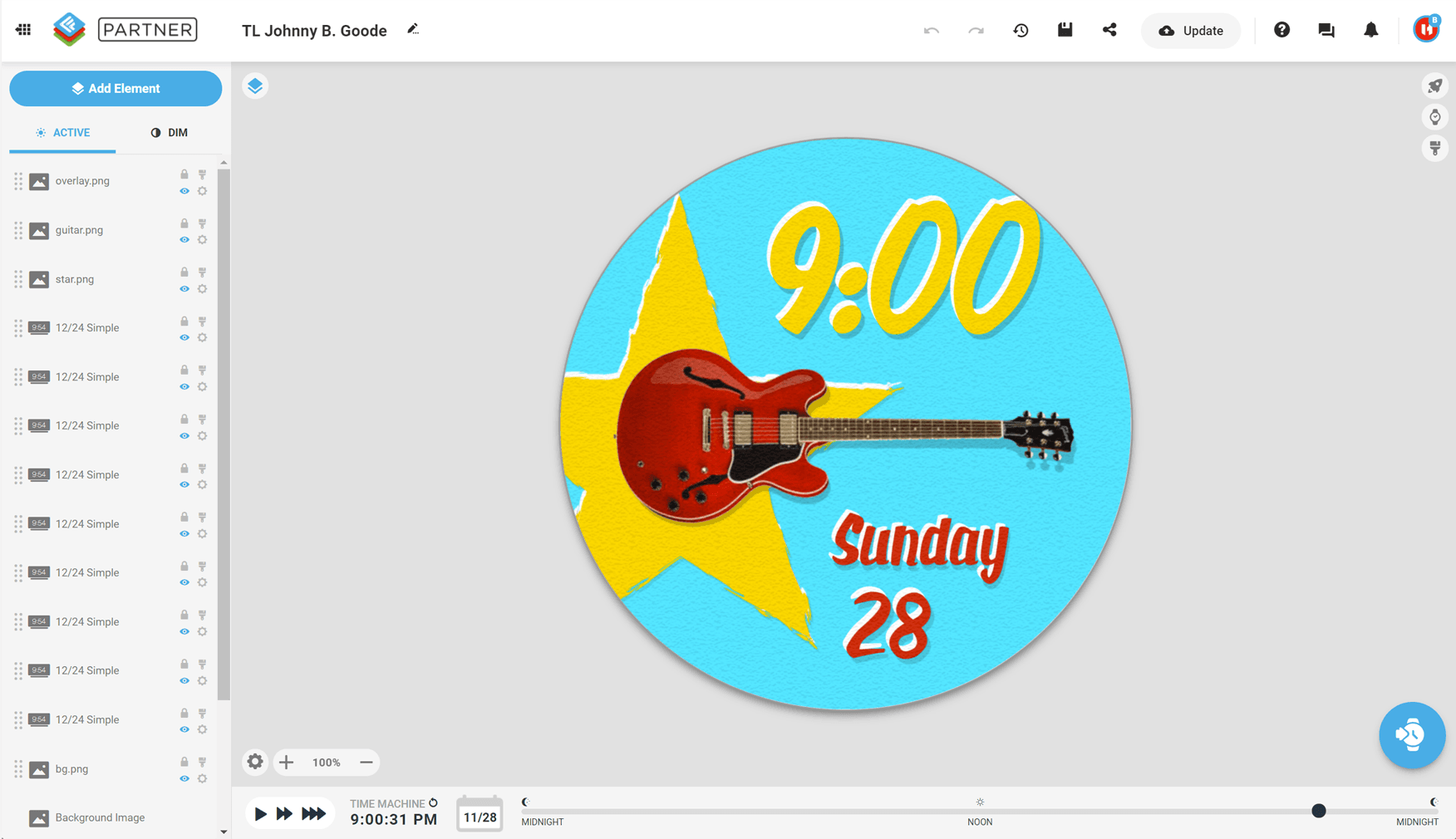 Your watch face designs could literally be worn by hundreds of thousands of smartwatch users once published on the Facer platform.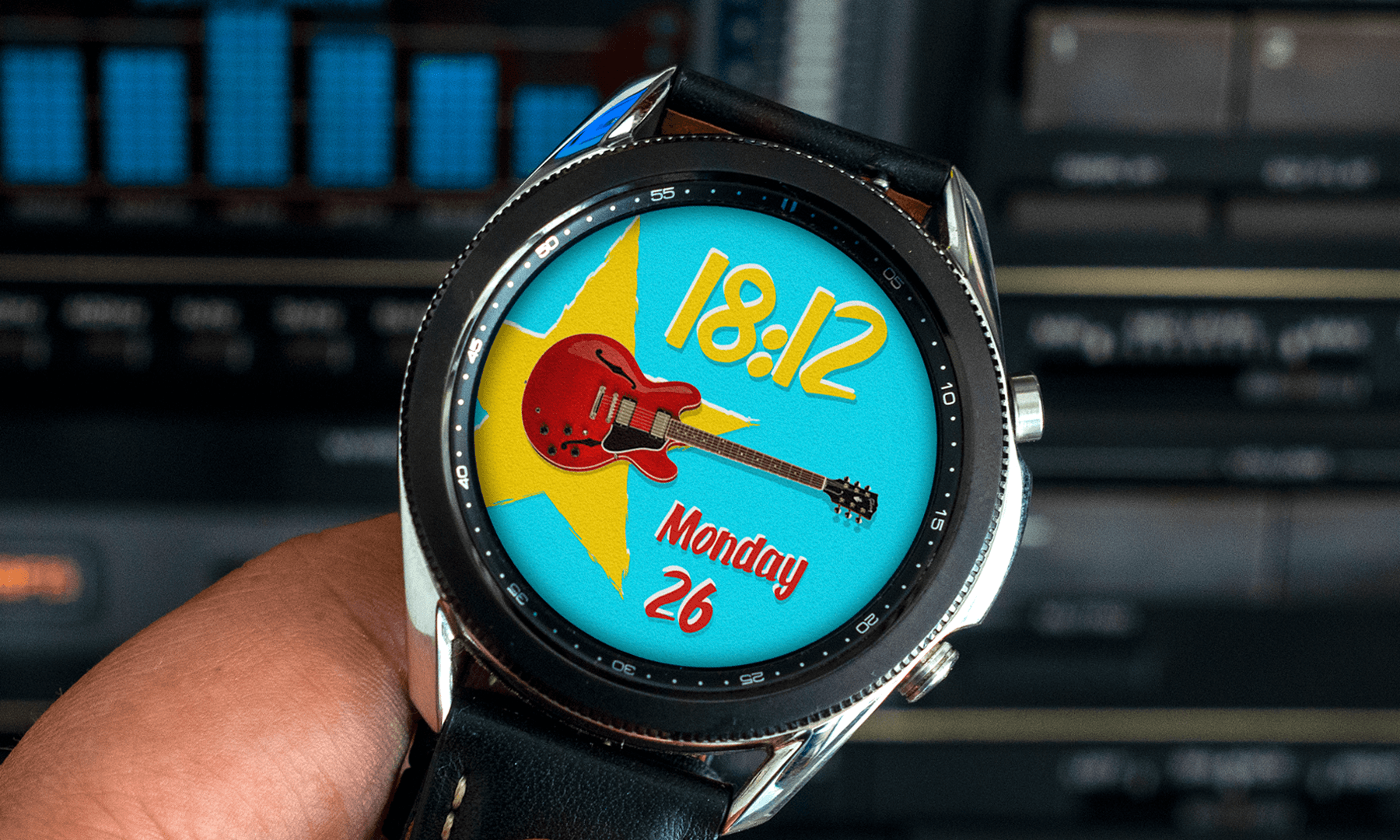 What kind of watch faces can I create?
From the simplest watch faces to the most complex ones, the Facer Creator was used to create every single watch face you've ever synced on your smartwatch from Facer. A few samples are below:
JN - Arc 04 by JN - WatchFaces
Masterpiece Square Wheel by Maurice Lacroix
Simple Codec by tr0n09
What smartwatches does the Facer Creator support?
The Facer Creator is compatible with all smartwatches supported by the Facer platform overall. This includes all WearOS watches, all Samsung Gear watches, and Apple Watch. For a more exhaustive list, go to Smartwatch brands & models supported by Facer.
Where can I download Facer Creator?
The Facer Creator is free to use and available to anybody! You can either use the online version, or download a native client for your platform:
Get started!
Heads to the Basics sections of our documentation to start learning the ropes.
If you ever get stuck, our most popular designers are very active in the Facer Community and can answer most of your questions. We also have a number of tutorials available here.
We can't wait to see what you're gonna create!