This feature is only available to Facer Creator Pro users.
The Facer Creator lets you easily add complications to your watch face that can then be customized by your users. We've designed 4 simple complication widgets: Round, Square, Rectangle, & Mini Rectangle, which you can just drop into your design in seconds. You can customize the fonts and colors and choose the default provider that shows up. Then, when a user wears your watch face, they'll be able to set the complication to any complication data they have access to through Facer and the apps installed on their smartwatch (WearOS only). It's that simple!
Here are what the 4 widgets look like in the Creator menu.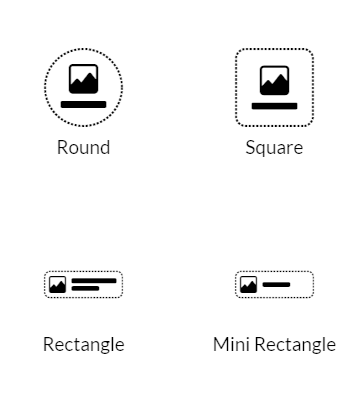 Here is a demo of a complex design that incorporates 5 different round complications:
⚡️ https://www.facer.io/watchface/AolHOpQVmU/inspect
For more information about complications on Facer, go here.