This feature is only available to Facer Creator Pro users.
For some designs, you may want to create branded artwork to help convey the emotion driving the design or a quick overview of how to use the design and what features are offered. This is possible with Promotional Images & Videos.
On the publish screen of the Facer Creator, you will see this section for adding promotional images and videos: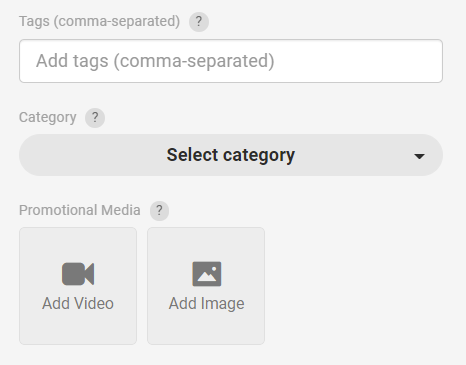 The pictures uploaded here will be shown on the watch face's page right next to (on the web) or right below (on the app) the running watch face.
Here is an example of a watch face where promotional images have been used to both be instructional and convey the designer's brand. You can see these all together here: https://www.facer.io/watchface/1zIYi2Ajrh.
The promotional images will be shown along with the watch face on all platforms: web, Facer Android, and Facer iOS.