Due to restrictions on Apple's platforms, your watch faces on this device will have a few limitations.
Editing limited to complications
Apple currently does not allow watch faces to be completely edited and limits the customization to complication areas (highlighted in pink below):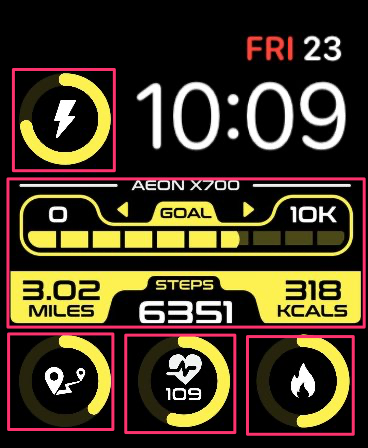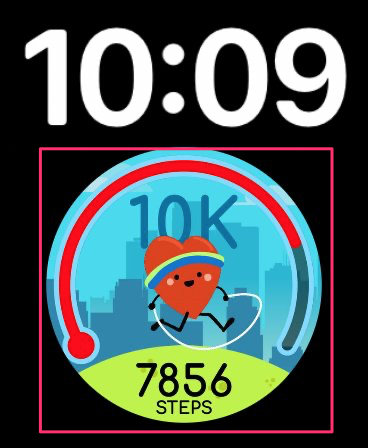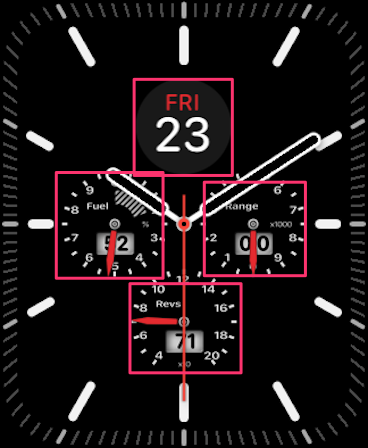 Elements outside of the complications are controlled by Apple and not editable by Facer today.
Complication refresh rate
3rd-party complications like Facer's can only refresh every 15 minutes at most on Apple Watch. Therefore, elements such as hours, minutes, seconds, and real-time animations will be affected by this limitation. We strongly recommend against including any elements in your design that rely on real-time updates since they will be confusing to the user.
To be clear, DO:
Use tags and design elements that communicate useful information to the user, without relying on it be exactly up-to-date.
DO NOT:
Use design elements that try to show information in real-time like minutes or seconds. Because of the 15 minute limitation, these design elements would be almost always outdated and look broken to the user.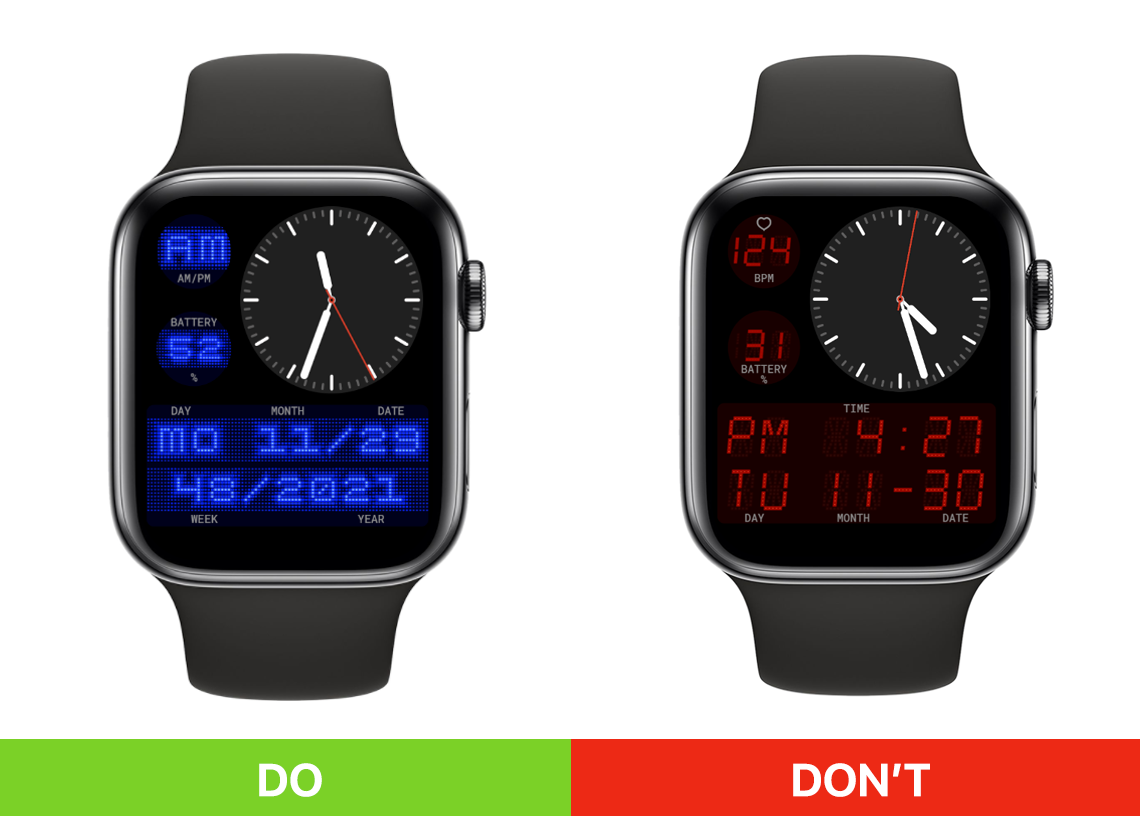 Here is an example that demonstrates this limitation on Apple Watch: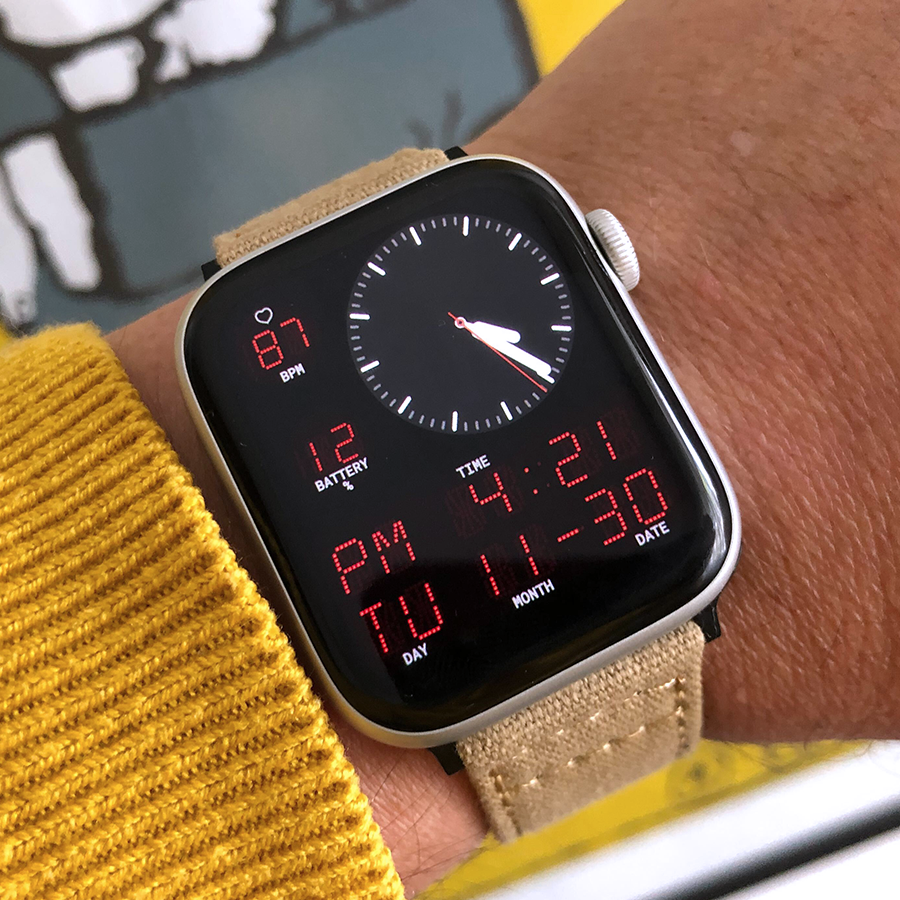 Notice how the digital time in red in the bottom red complication does not match with the real-time displayed by Apple in the top right analog dial.