The Facer Creator lets you create your own custom complications for Apple Watch using the same tools and widgets you know and love from Facer.

There are two main types of complications for Apple Watch: Round & Rectangular. You will find below some recommended sizes to use, and some suggestions to improve the design process of each watch face.
Round Complication: 188x188px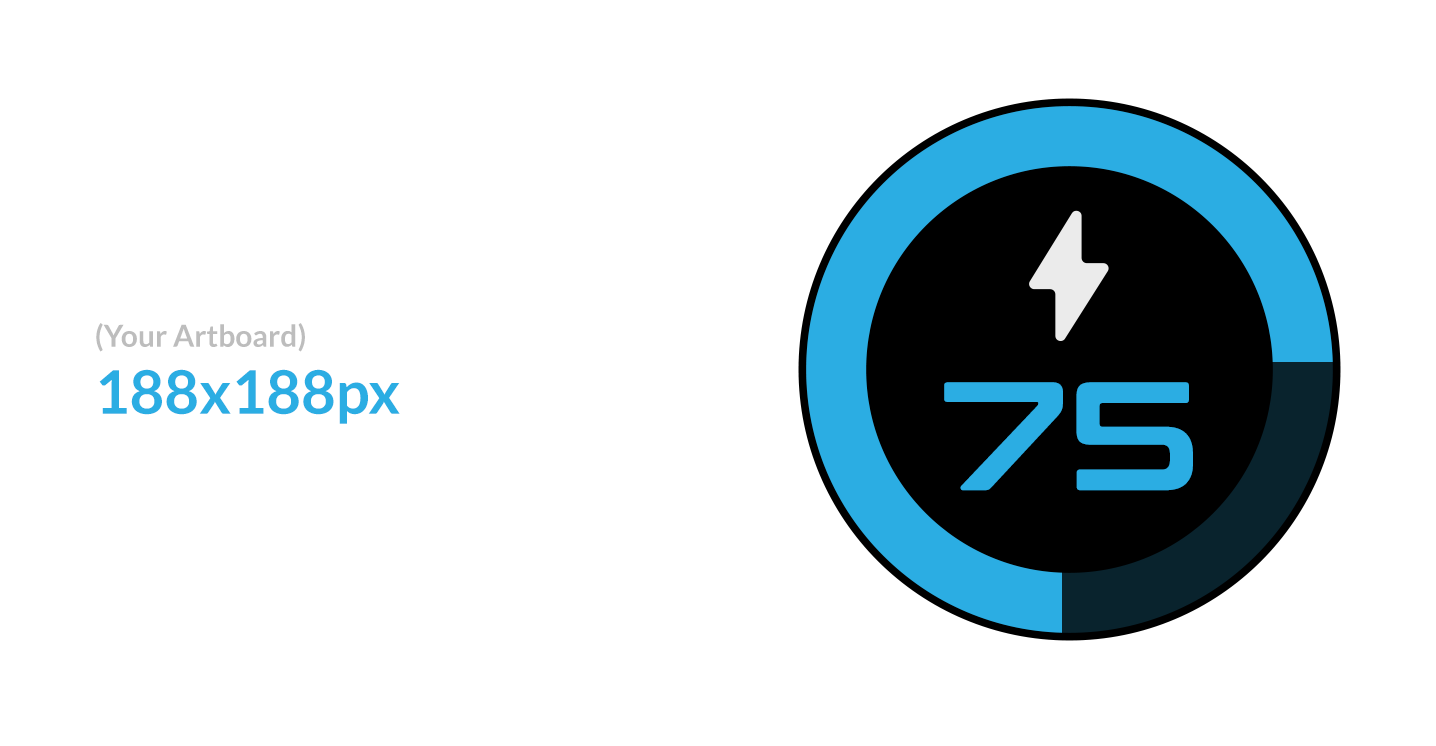 Rectangular Complication: 708x300px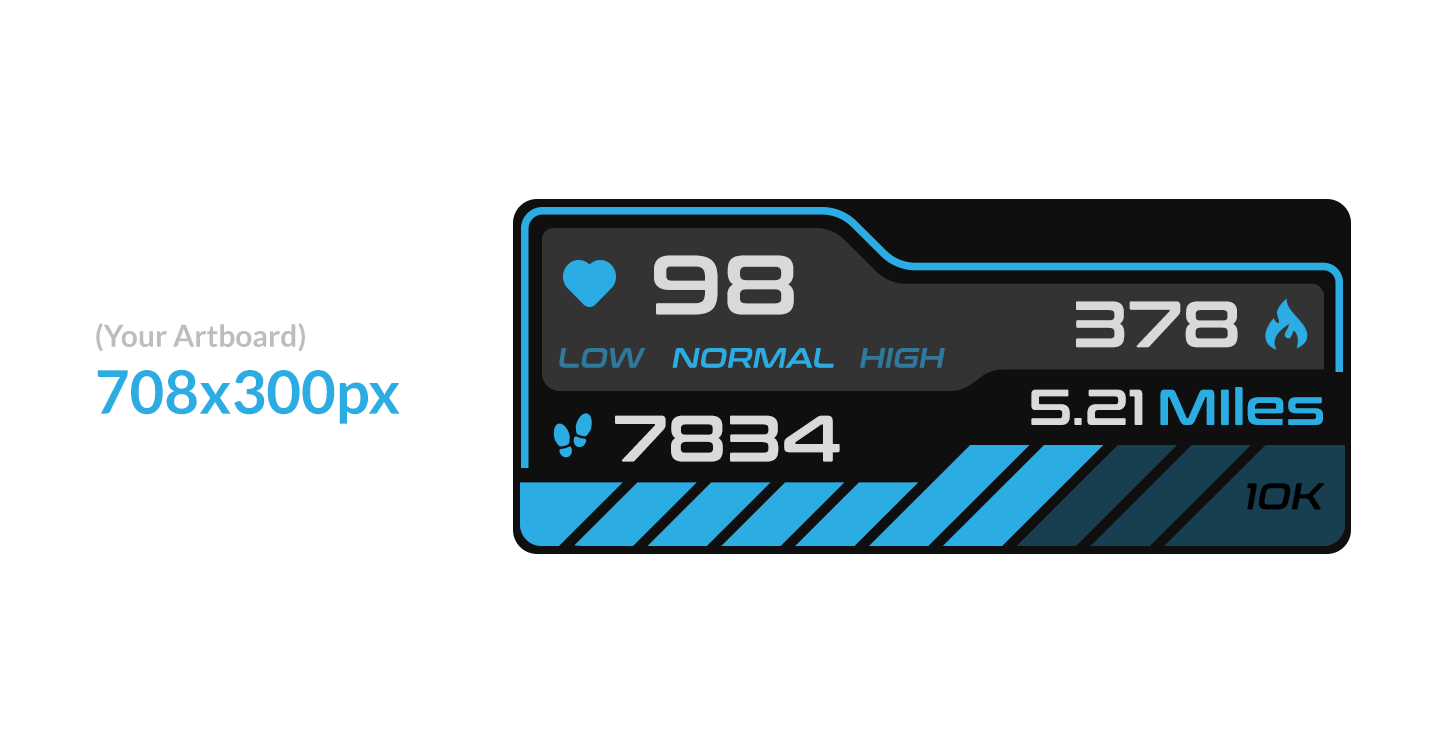 What if I design on a different artboard size?
If you prefer to work with larger or smaller artboards, just make sure that when exporting each image, these scales correspond with the recommended sizes above. This way, you will avoid adjusting sizes in the creator, and therefore speed up your process of assembling a complication.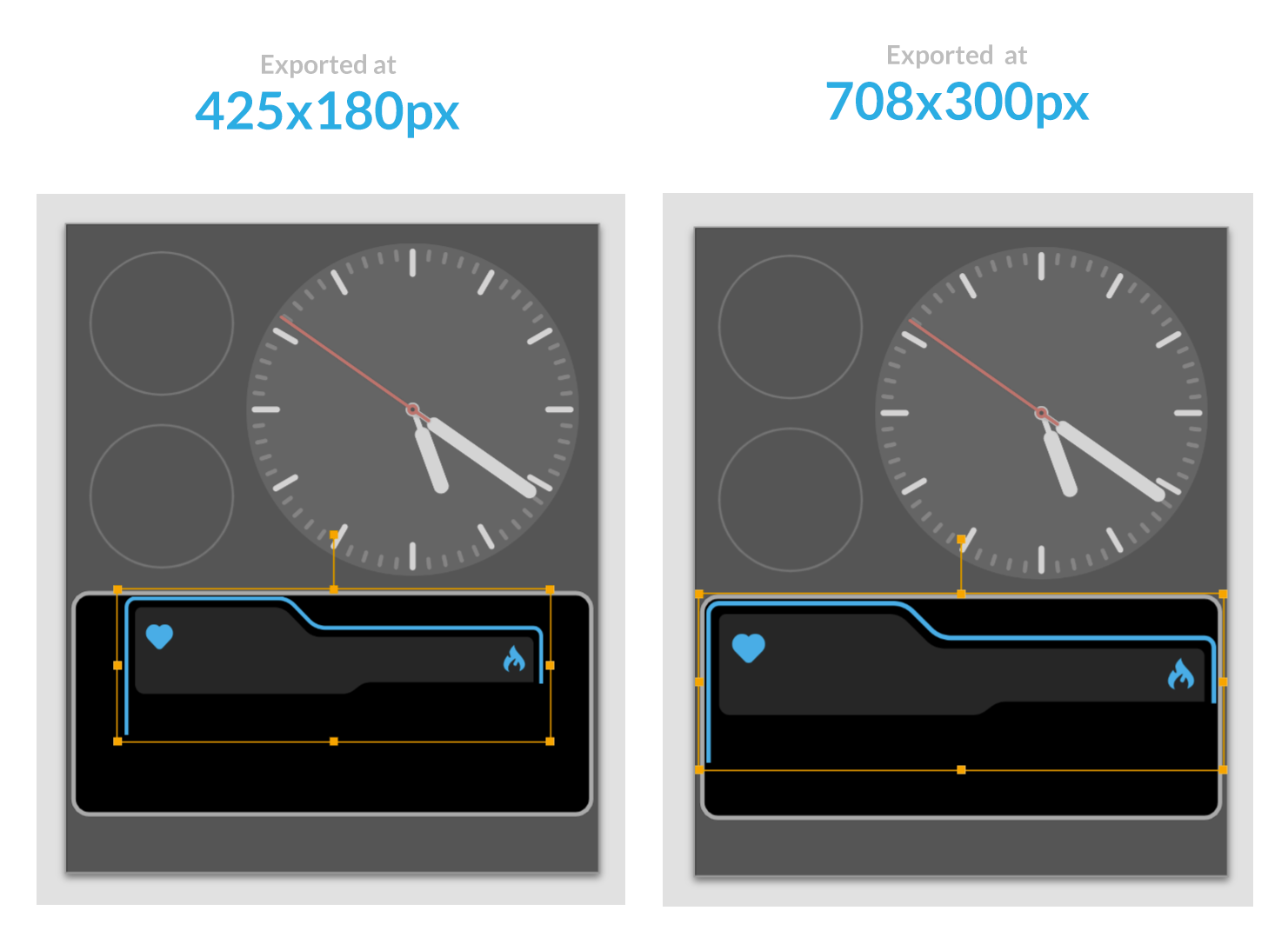 Artboards are the key
Most design software uses Artboards. They help you organize your components and export them all with the same canvas. It's useful when you want to export a group of images with variations but you want them to keep the same size.
Let's see the following example:
We are going to export a group of images to represent the battery. Each image represents a range of the battery 10-20%, 20-30%, etc. So we are going to show each image depending on the state of charge of the battery.
For this, it is important that each asset has the same size, so we export each artboard (which are the same) and not each layer (which are of different sizes)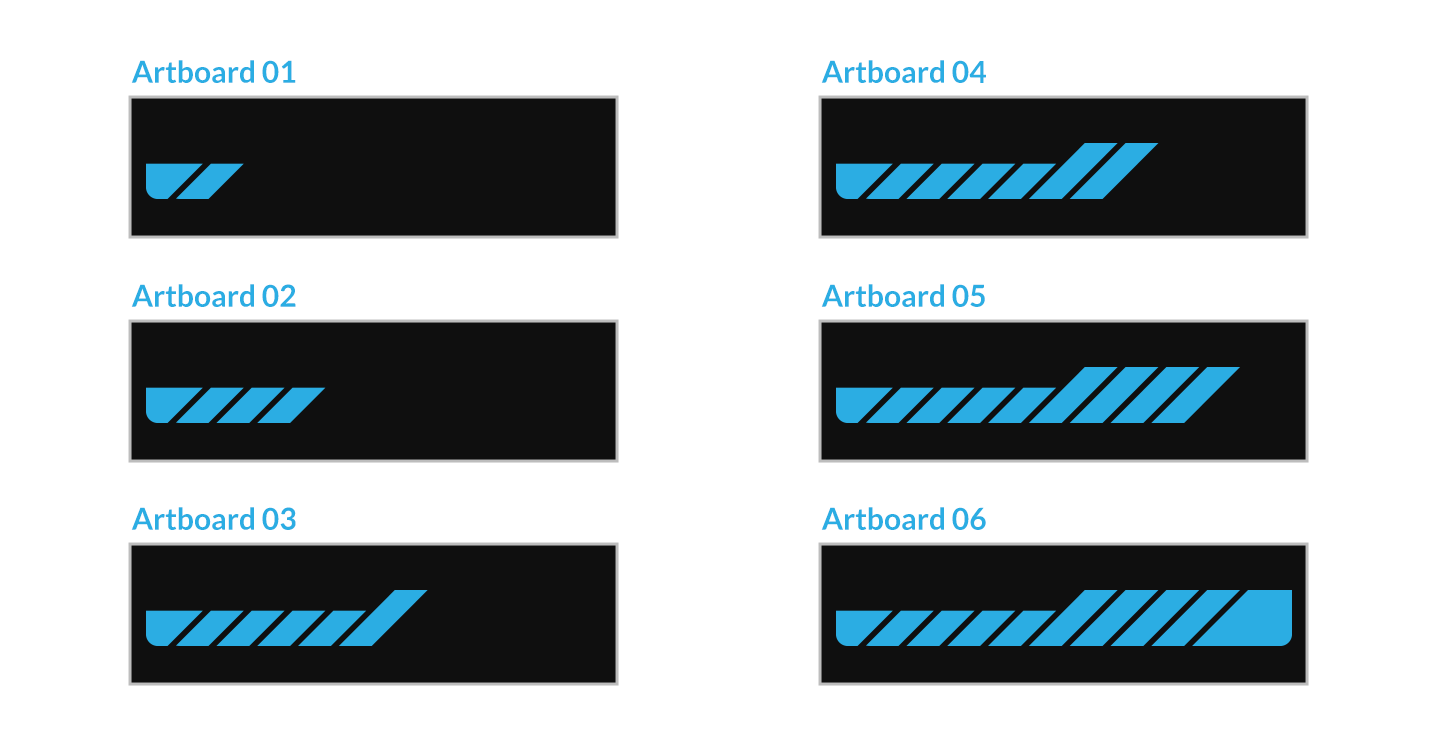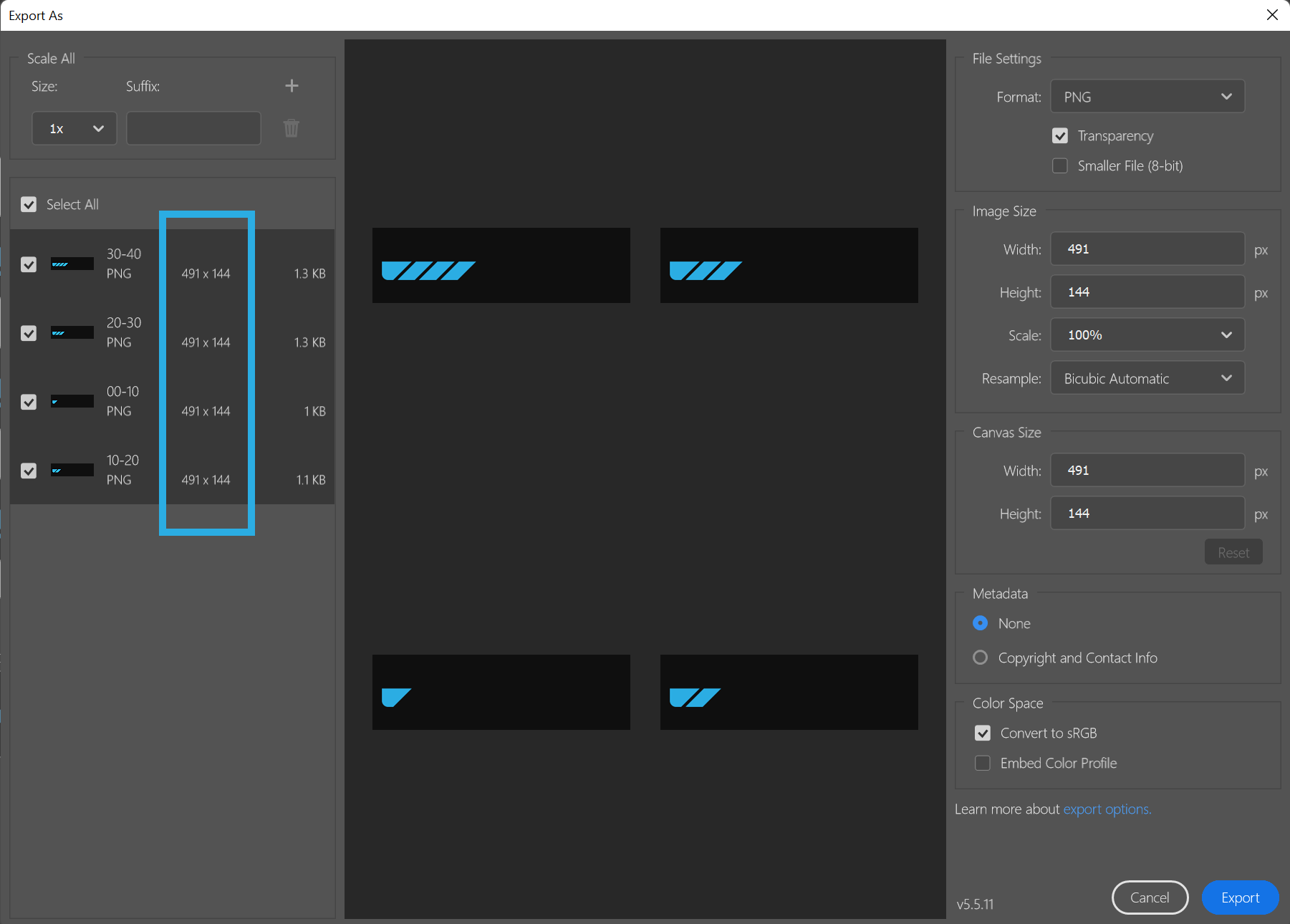 Example exporting artboards (Recommended)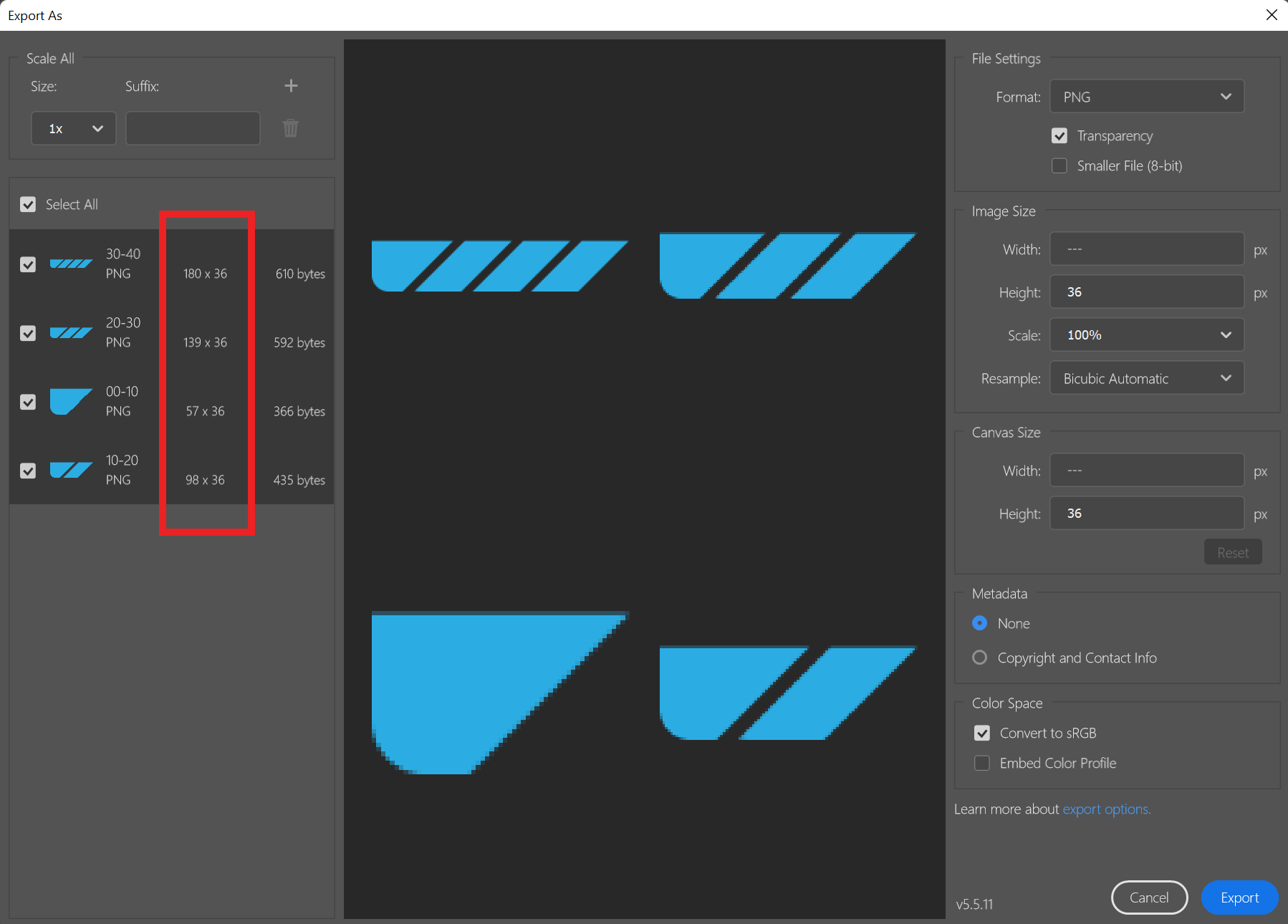 Example exporting images with different sizes