In addition to WearOS and Tizen watch faces, the Facer Creator also allows you to create watch faces for Apple Watch using the same familiar tools.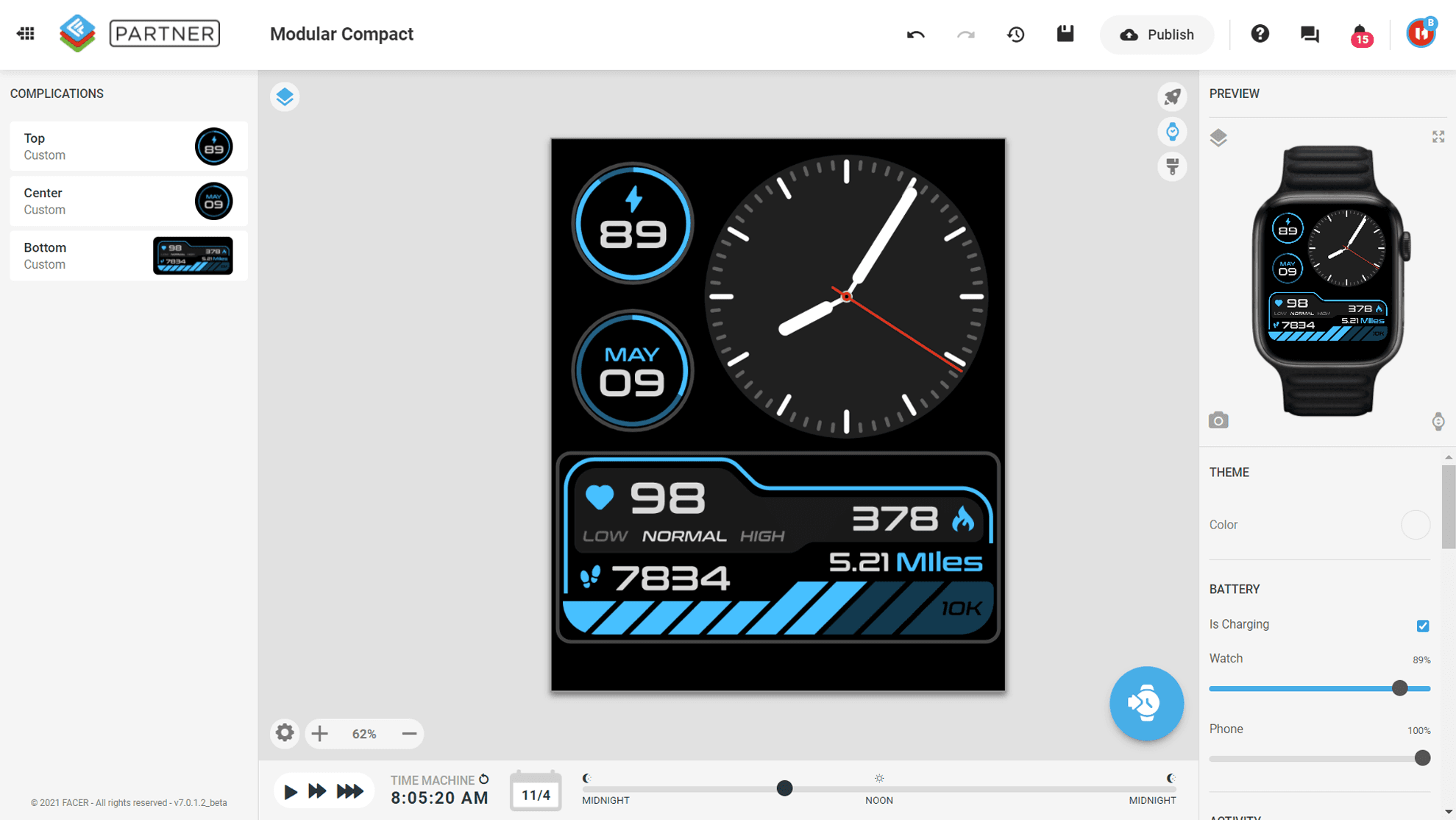 Due to limitations of the Apple platform, Apple Watch faces currently cannot be fully customized and only "complication" areas of predefined templates can be edited.
Apple Watch templates
With Facer Creator, it is very easy to start designing your own Apple Watch faces thanks to the pre-defined templates.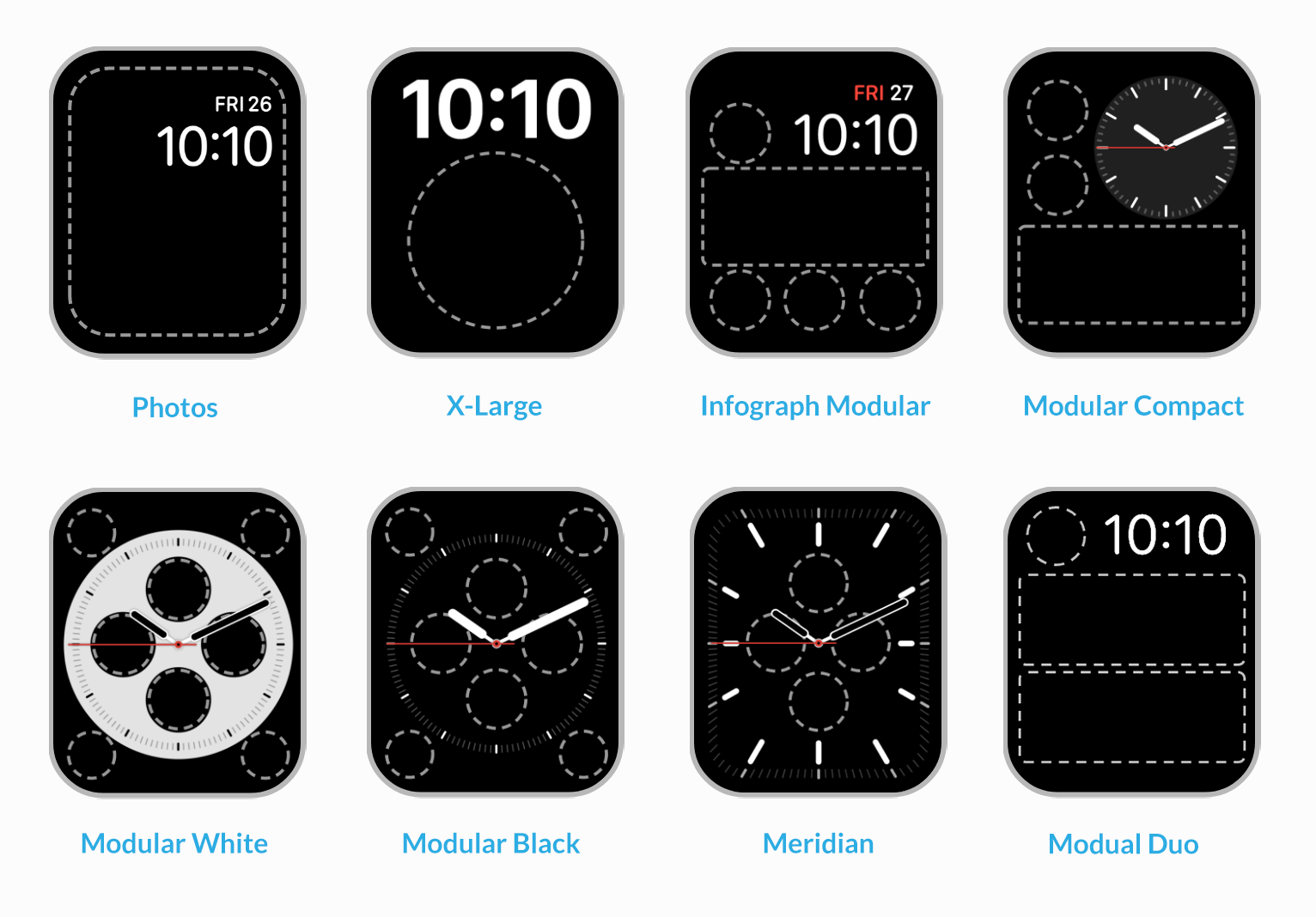 Complications list
Once a template is selected, you will be taken to Facer Creator's editor view where each complication of the selected template will be listed in the left panel. Complications can either be filled with predefined Apple Complications or with your own designs.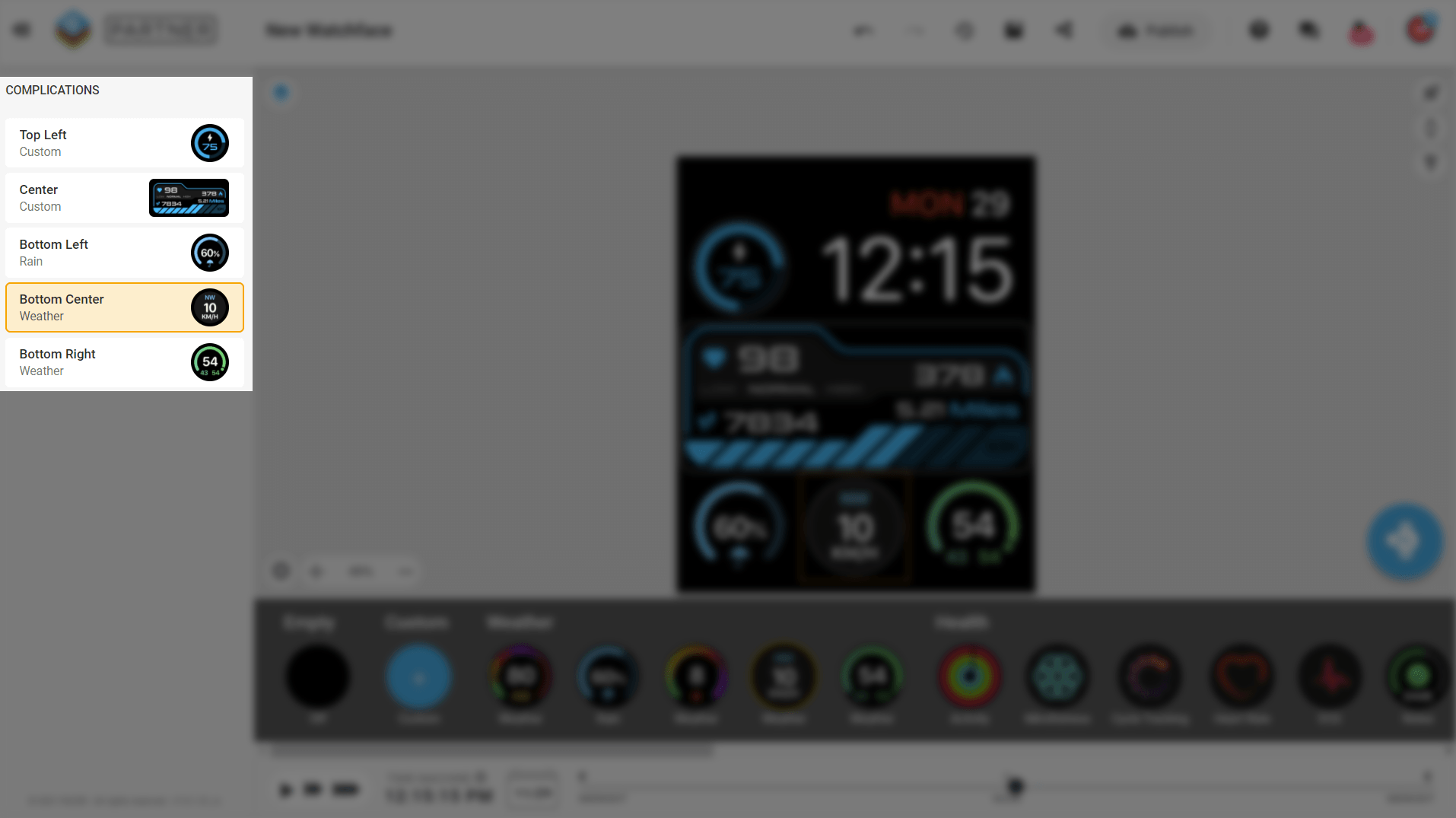 Apple Complications
When you select a complication, a list of options will be displayed at the bottom of the canvas, allowing you to choose dozens of predefined complications from Apple.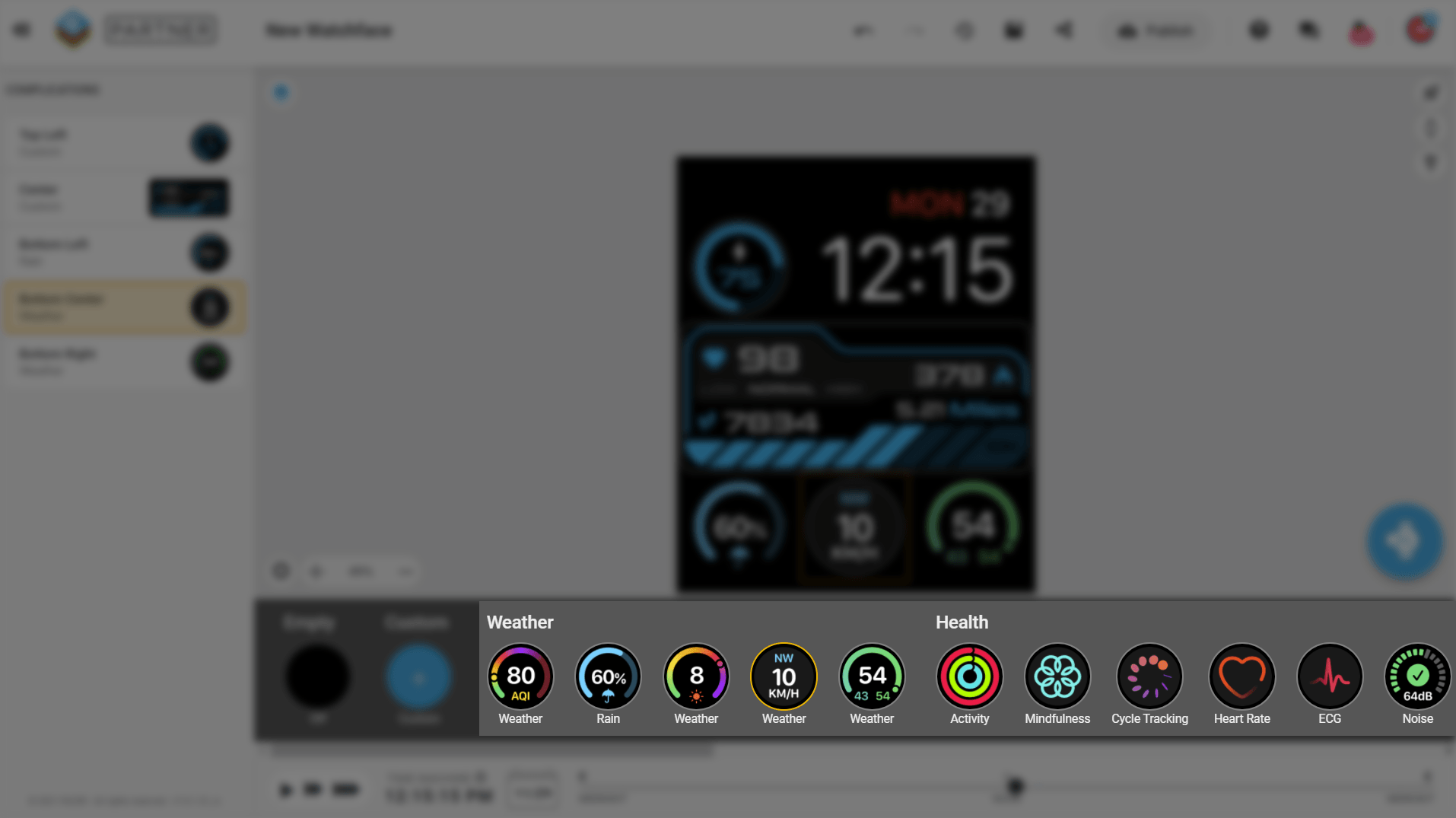 These complications are built by Apple and supported on all Apple Watch devices.
Custom Complications
The option to customize each complication with your own designs works the same way as using the creator for Wear OS/Tizen. To edit a complication, click on the "+" button in the complication option list.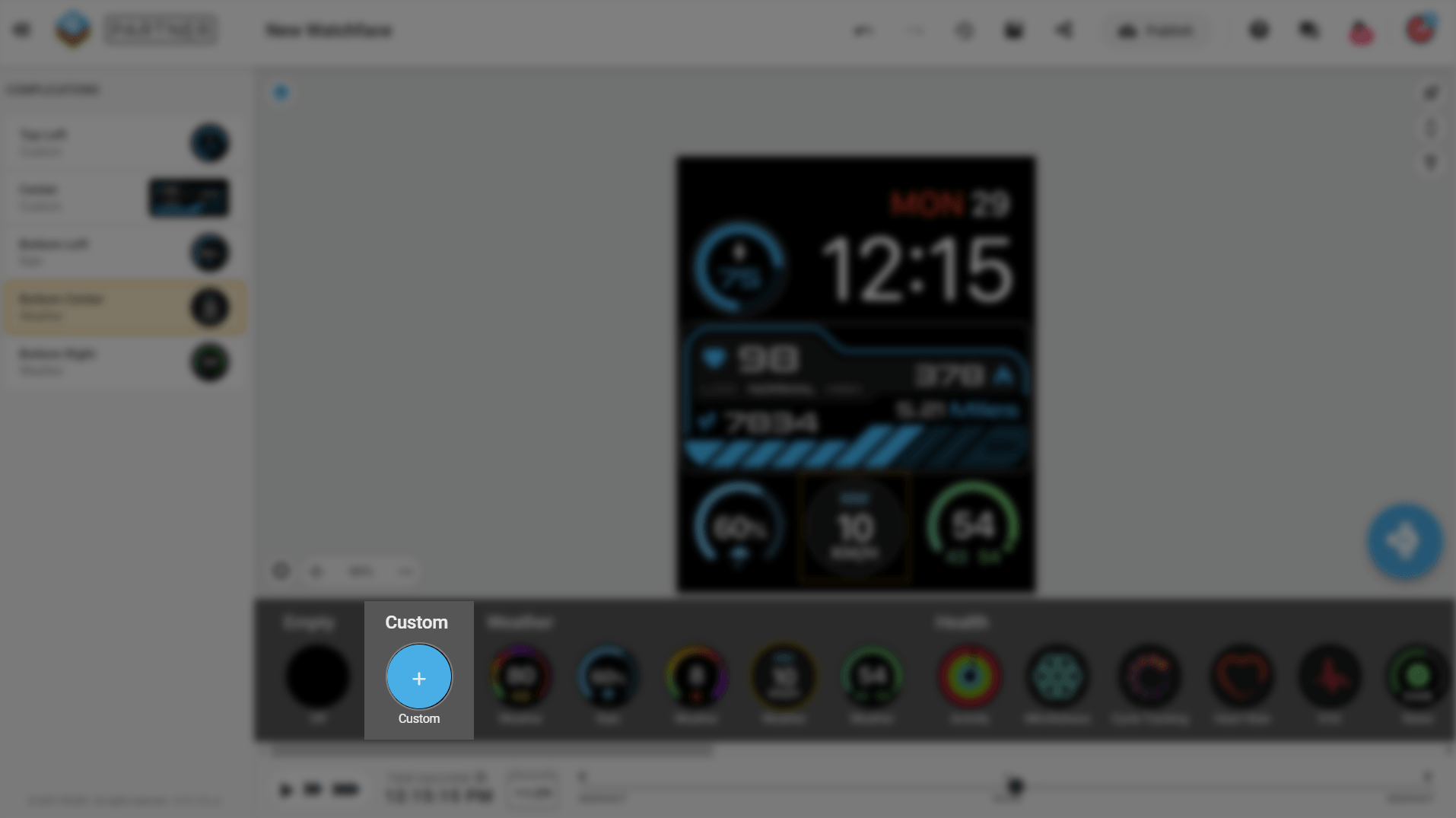 Once clicked, you will enter the custom editing mode for the complication selected. That mode allows you to add any preset element or custom tags that you are used to with Facer Creator.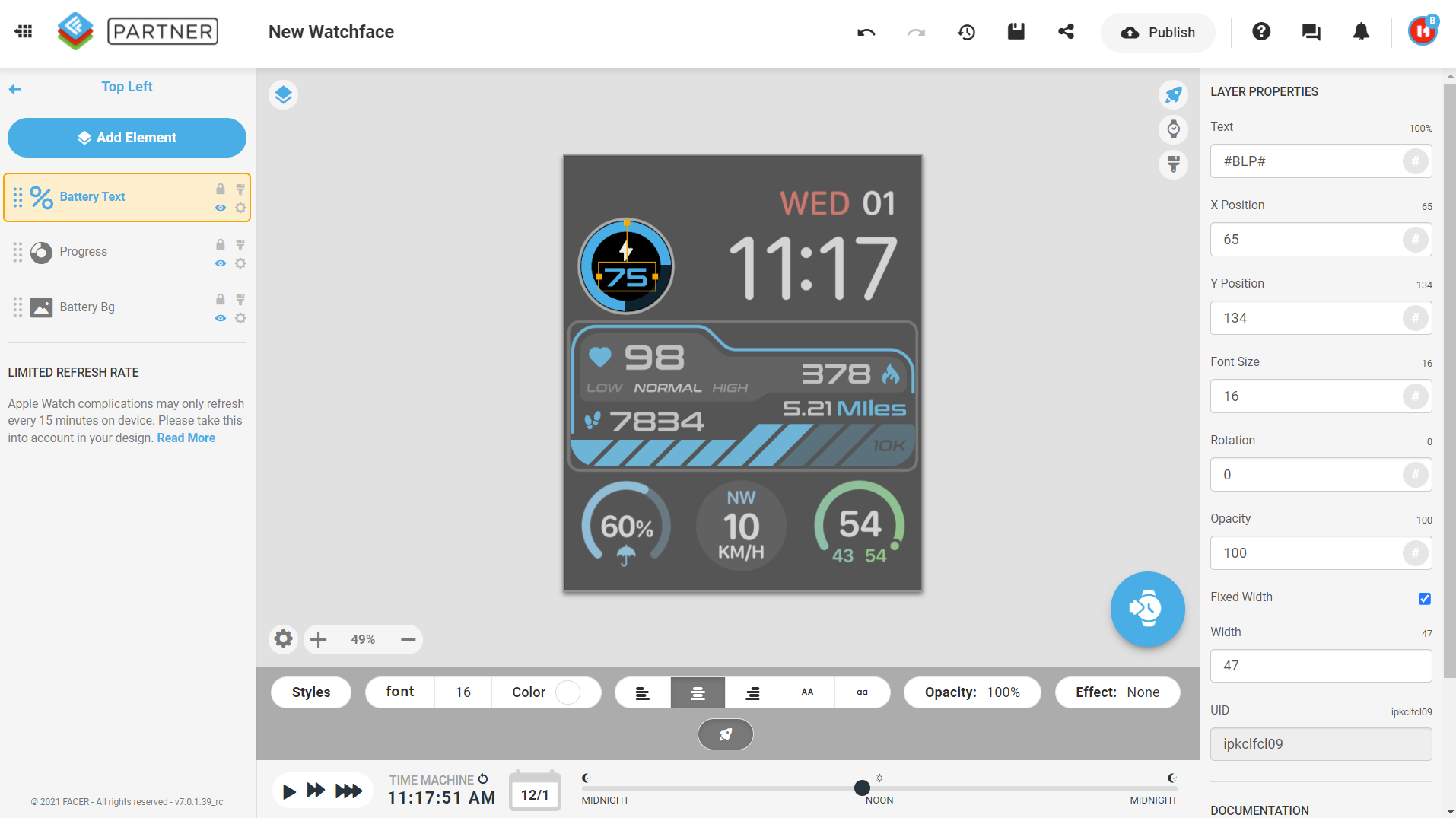 Due to restrictions on the Apple platform, some of the elements of Facer may work a bit differently on Apple Watch than on other smartwatches. Learn more about them here: Limitations.